GATHER AT THE BRIDGE
A Victorian pub with a cobblestone laneway running straight through the centre – it doesn't get more quintessentially Melbourne than this.
-
The Bridge Hotel cleverly merges dynamic design and inspired architecture with the warmth and comfort of a traditional Victorian pub to deliver the unique combination of an old school pub with new school thoughts.
With a collection of dynamic and unique spaces, the Bridge Hotel offers a broad range of options to suit a variety of events, sizes and budgets. From cocktail parties to corporate gatherings and intimate dinner parties, our friendly and professional team are on hand to make the process as easy as possible for you.
Enjoy a delicious and tantalising menu made with quality Australian produce, sit back and relax with our thirst quenching drink list or dance up a storm every Saturday night with Melbourne's finest musical talent spinning until late.
We'll catch you in the laneway.
The Studio
The largest of our function spaces, The Studio holds up to 140 guests and comes complete with an exclusive bar, two large private balconies, two wide screen plasma TV's and a raised platform for speeches. The Studio and The Loft can combine to cater for parties of up to 200 people.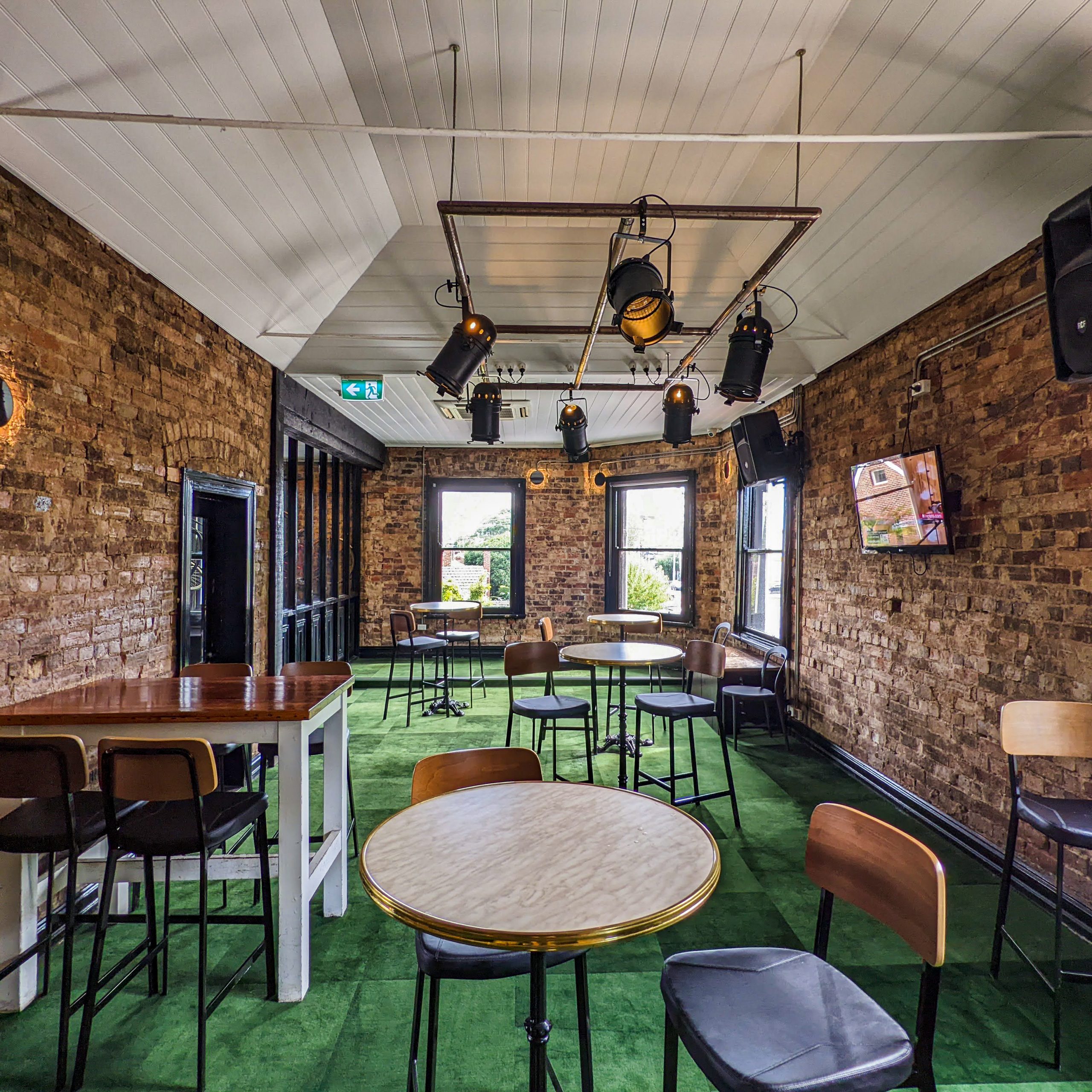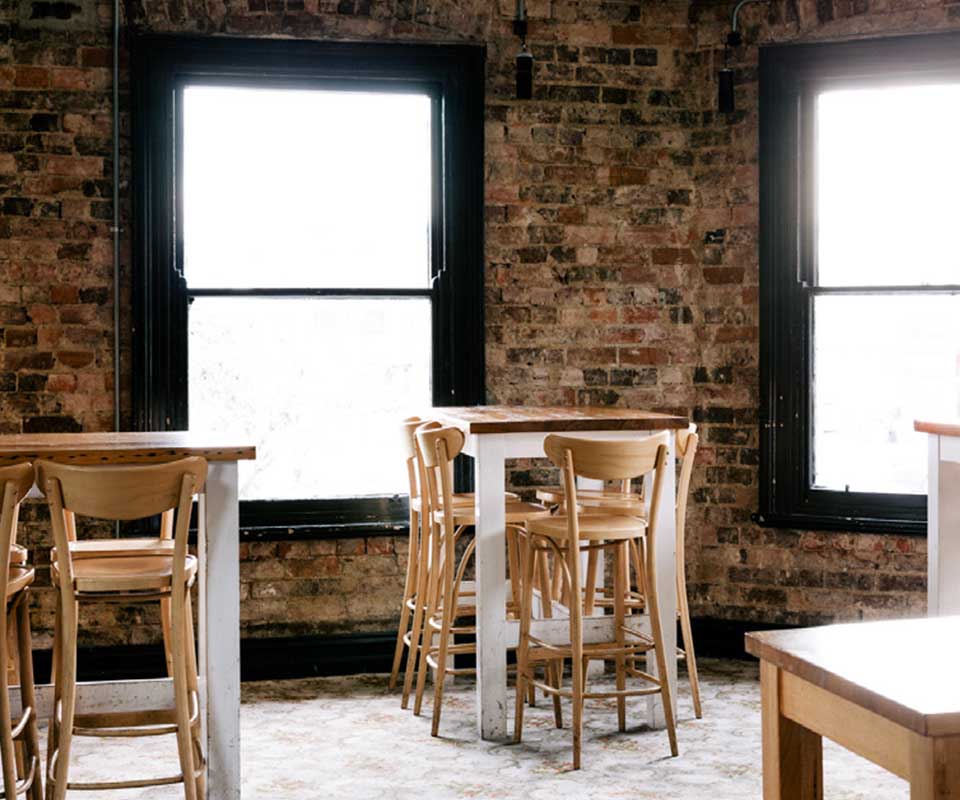 The Studio Stage
With a mixture of seated and standing space, the Studio Stage is the ideal space for smaller groups of approximately 25 people looking for a reserved area, but not a private room.
The Loft
A space fit for a rockstar, The Loft caters for private parties of up to 70 guests. Think illuminated drum kit pendants, stage lights and a vintage TV wall installation. The space comes complete with an exclusive fully stocked bar, three private balconies, plasma screens and a raised platform area for speeches. Available for hire any day or night of the week.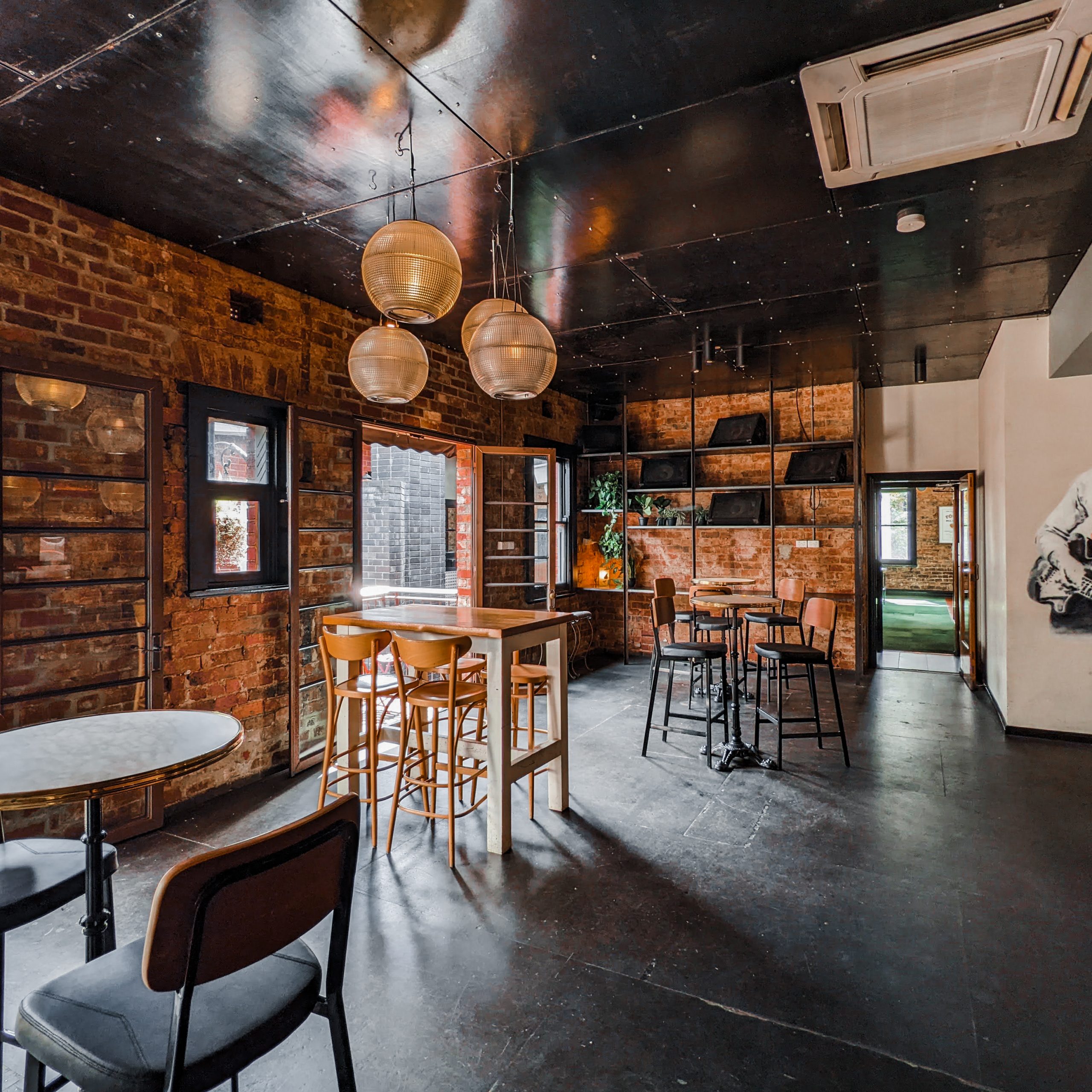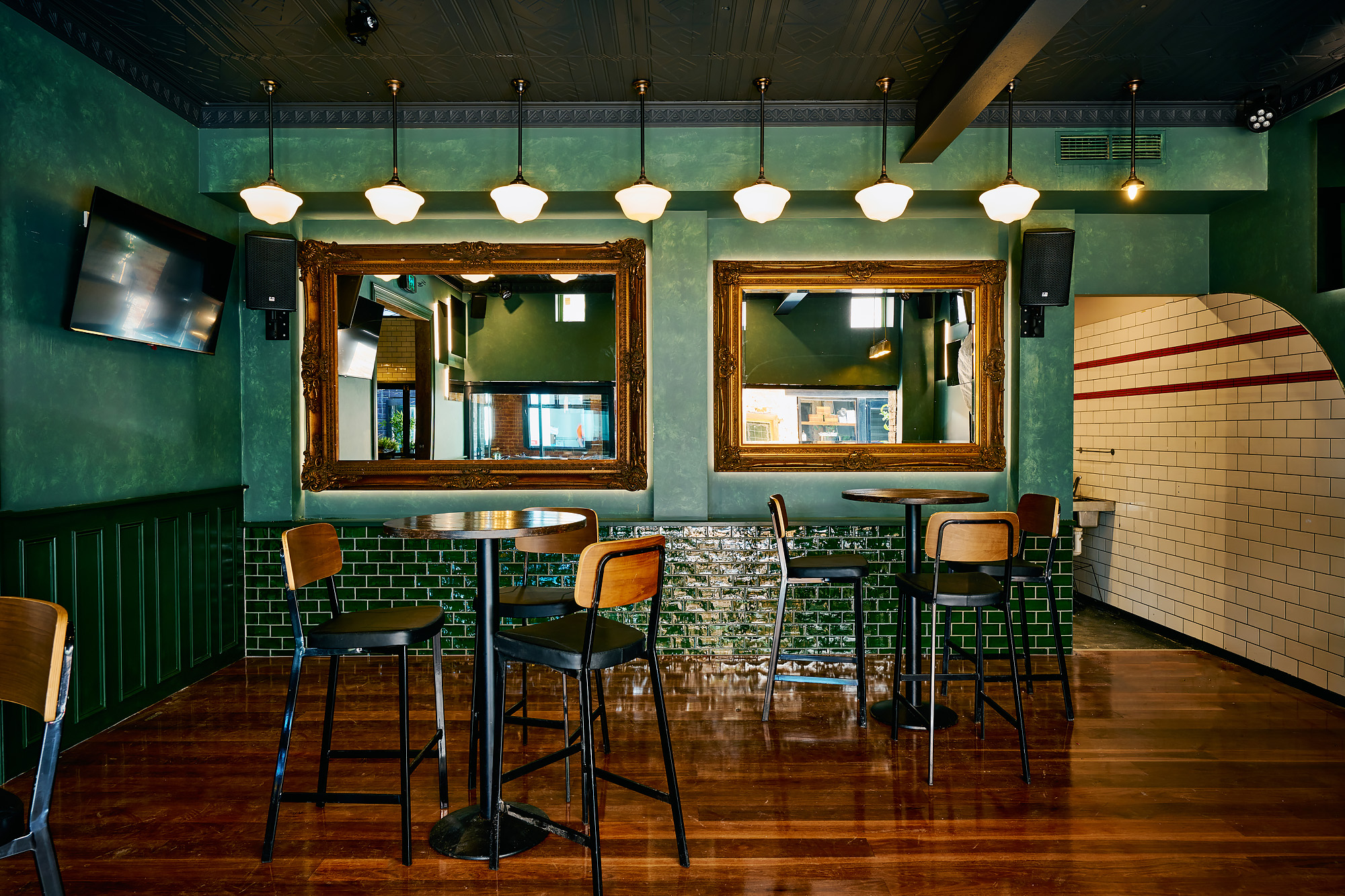 The Green Room
The Green Room offers a cocktail style for 40-50 guests looking for a space on the laneway, dance floor and bathrooms. The space is available for bookings any day of the week until 9pm
Brick Corner
Brick Corner is the perfect space for a larger group dining experience. Situated in the front half of our main ground floor restaurant, groups of 20-27 can enjoy our banquet menu while sitting amongst friends.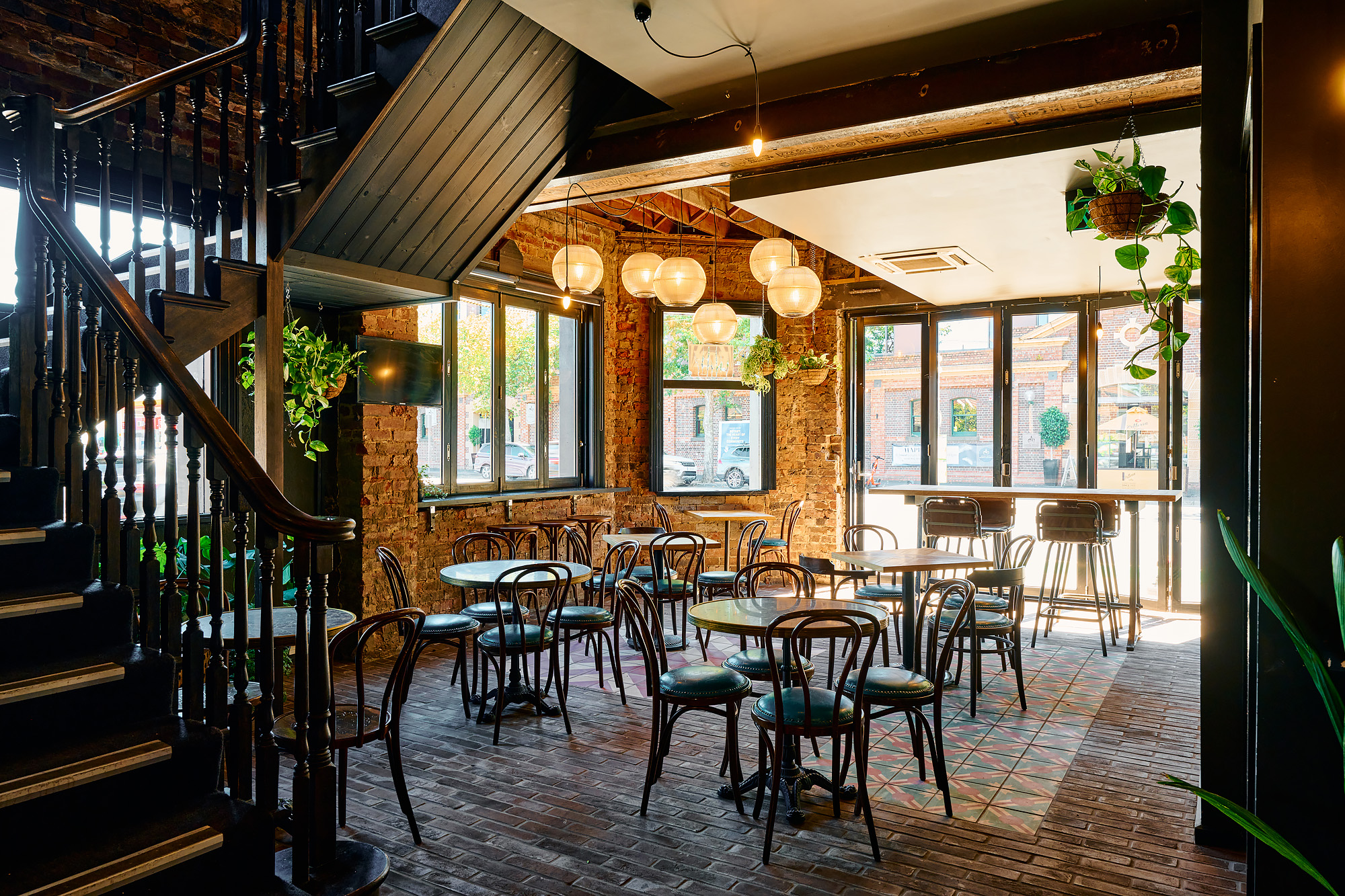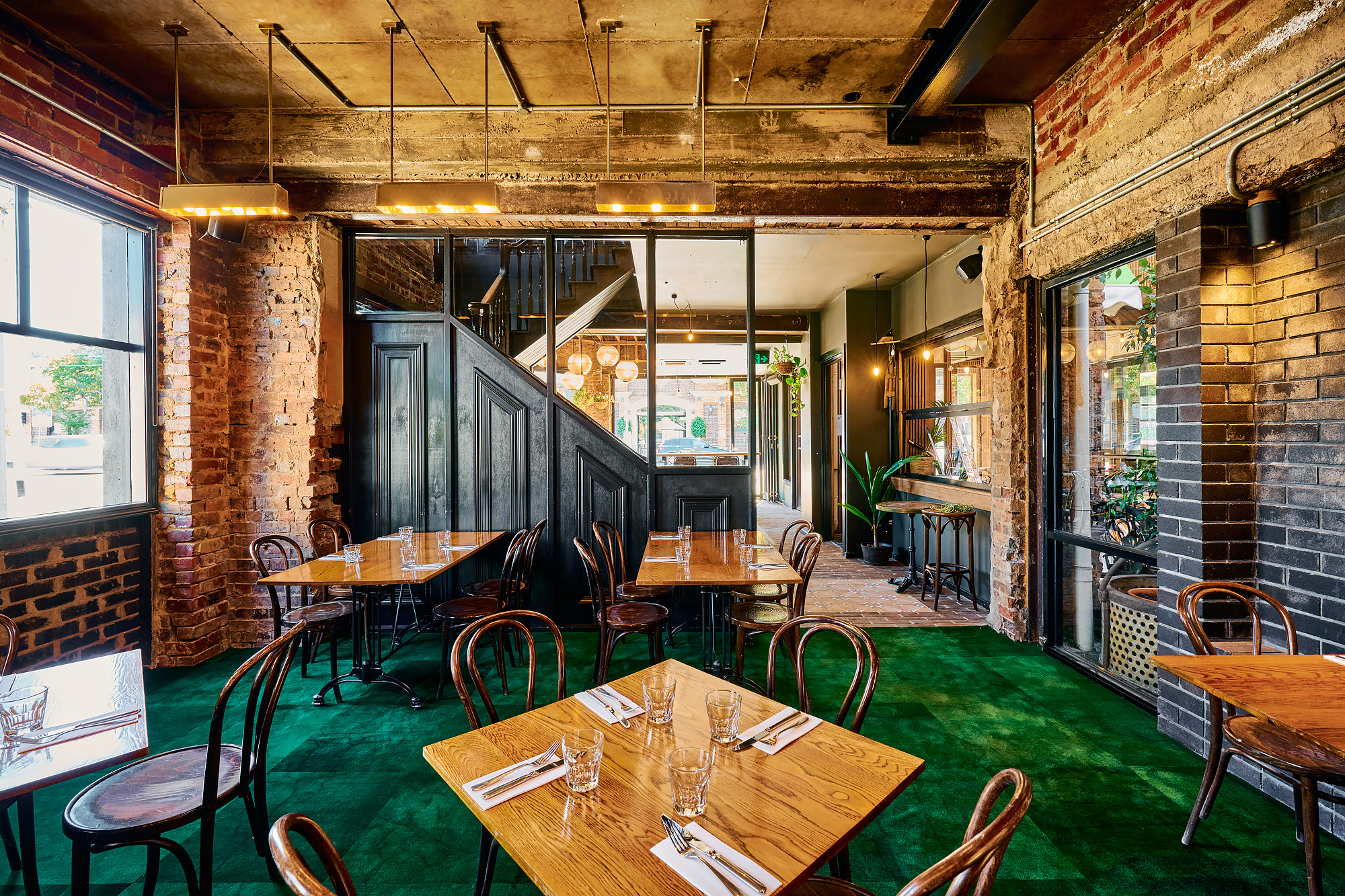 Butterfly Room
This open-plan location offers flexible seating arrangements for functions of up to 36 guests or be combined with Brick Corner for up to 62 guests.
Private Dining
Room
The Private Dining Room is the ideal space for an intimate lunch or dinner party. The semi private room seats 12-20 guests for a feasting menu, complete with table service and direct access to the balcony.